Sid
Biographical information
Homeland

Ontario, Canada

Date of birth

Before Emergence Day (9/11/92)

Physical description and equipment
Rank(s)

Chief Administrator / Bureaucrat

Species

Human

Gender

Male

Height

5'9

Hair color

Dark Brown

Eye color

Blue

Weapons

Wood Metal Stick

Equipment

Blue Lens Black Frame Sunglasses

Chronological and political information
Notable Facts
Affiliation
"The Lore! Cataloguing, collecting and learning new things about the Gears of War universe lore is my passion. Its why I'm here. The Gears of Lore...yes, yes that will do nicely."
— Parasidian
Information About Me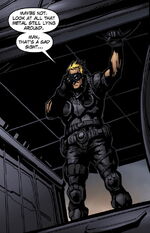 Hi. So i should maybe talk about myself since this is my profile page....well ok then. Hi again, I'm the Chief Administrator of Gearspedia.
I'm a HUGE fan of Gears of War if you hadn't already guess that. Ive played all the games so many times I've lost count and I've spent hours upon hours reading and then re-reading the novels, comic, art books…etc. I lucky enough that I'm friends with some of writers who have written the various games/novels/comics and that they allow me to ask them questions about various Gears stuff that may not have been shown or getting some clarification on something that was shown/said. So umm lets just say i know my stuff when it comes to Gears.
I'm a huge art enthusiast! I love looking and collecting various pieces of art from my favourite artists. I love collecting original comic art pages, i don;t have any original Gears comic art pages...but hip fully that will be corrected soon! Its a very expensive hobby, probably the second most costly thing i spend my money on..first is Gears merch. I really enjoy reading comic books on a daily basis, currently reading Transformers; More Than Meets The Eye.
I have a very optimistic, positive and outgoing personality, if you need any help with anything just ask me on my talk page and ill try my very best to help you out. But if i find you vandalizing pages or writing nonsense on pages ill ban you so quick you won't know what hit you. I won't tolerate people who don't respect the hard work others have put into this wiki.
Just remember stay classy Gearheads. Thank you for reading.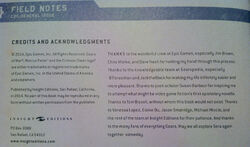 Oh! Oh! One more thing that i almost forgot to say. Just if your wondering or interested my real names not "Sid", it's Andrew. The reason i go by Sid is because most people online use it as a short form for my username Parasidian; its easier to remember, type and say apparently.
Favorites
Artwork Done For Me By Friends
Favorite Gears
Favorite pages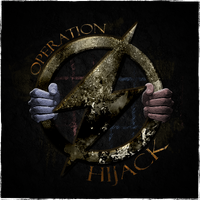 Operation Hijack Forum Event
"BOOM SHAKALAKA!!!"
— Pvt. Sid after successfully defending Bastille prison from the Locust assault.
Master mind behind the Operation Hijack forum event, members would have to complete challenges to win care-packages given out by Lt. Sid and prisoner Garron Paduk. Author of the cheesy mini Fan-Fiction tie in story Adventures of Private Sid.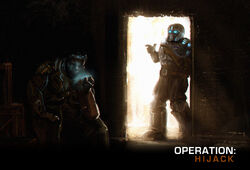 Played/Read Completely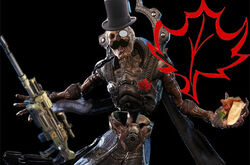 Epic Reaper Experience
First and for most i want to say it was truly an honour to be able to use the Epic Reaper. I will never forget this experience!
You can read all about my Reaper experience here: The Memoirs of Sir Melty Face a Canadian Reaper
Nicknames
People in the Gears of War community have called me by a lot of various names over the years...weird I'm almost never called by my real name. So i just wanted to list all the names I've been called through out the years, mostly the funny ones, ones i like and the times when people spell my name wrong.
Sid
Para
ParaBairdian
Paridian
Para "Trooper" Sid
Gears of Lore Keeper
Gears of War Lore Master
Non-Coalition Custodian of the Gearsiverse
Pages I've Created
Ive officially lost track of all the pages i have created...Ill try to list as many as i can remember down below. But its fine if i don't get them all, its not a matter of how many i created, all that matters is that they have been created.
 

| Characters | Locust & Creatures | Vehicles & Equipment | Other Pages |
| --- | --- | --- | --- |
| | | | |
Achievements
| | |
| --- | --- |
| | This user, Parasidian, has been awarded the JacktheBlack Award. The JacktheBlack Award is an accolade given solely by JacktheBlack that glorifies the users that have shown tenacity in the improvement of Gearspedia. This user has proven himself worthy of this acclimation of persistence by JacktheBlack. Given on this date, June 27th, 2012, to Parasidian. |
References