This article is about the Real World
Box Summary
Edit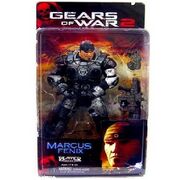 Marcus Fenix established himself as a war hero during the Pendulum Wars. He was on the fast track to an outstanding military career - until the monstrous Locust horde emerged from the underground. Now leading Delta Squad, he simply fights for survival.
Accessories
Edit
The figure comes with a Mk 2 Lancer Assault Rifle and Snub Pistol. Both can be used by the figure and are inter-changeable with other figures.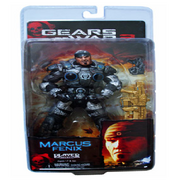 One in every one hundred Series Three Marcus Fenix action figures comes with a gold plated Mk 2 Lancer Assault Rifle instead of the standard one.
Related Articles
Edit