This article is about the Real World
Box Summary
Edit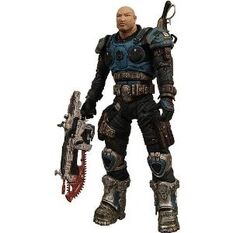 Lieutenant Kim is a proud, dedicated and ambitious soldier, a by-the-books believer in all things COG. To Kim, the Coalition of Ordered Governments is humanity's only hope for survival and feels that it is an honor and privilege to serve as a Gear. As the leader of Delta Squad, Kim reluctantly agreed to save Marcus Fenix from his fate in an overrun prison.
Accessories
Edit
The figure comes with the Lancer and Gnasher Shotgun accessories.
Ad blocker interference detected!
Wikia is a free-to-use site that makes money from advertising. We have a modified experience for viewers using ad blockers

Wikia is not accessible if you've made further modifications. Remove the custom ad blocker rule(s) and the page will load as expected.