This article is a

Stub

and needs your help. Please improve it by adding more information.
Island
Games
Location
Terrain

Urban
Island is a confirmed map location for Gears of War: Judgment. Island is an OverRun and Survival exclusive map.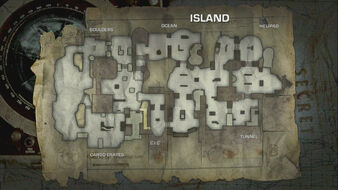 Description
Edit
This archipelago of islands off the coast of Halvo Bay serves as a supply and refueling depot that feeds the larger military machine along the coast. The individual islands are connected by a series of bridges and tunnels, forming a network of unknown size and security. This is restricted territory, and civilians are not permitted on, or even near, any of the islands.[1]
References
Edit
Ad blocker interference detected!
Wikia is a free-to-use site that makes money from advertising. We have a modified experience for viewers using ad blockers

Wikia is not accessible if you've made further modifications. Remove the custom ad blocker rule(s) and the page will load as expected.