"The Energy of Life"
— Griffin Imulsion Corperation slogan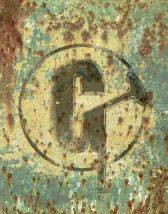 Griffin Imulsion Corporation also known as Griffin Industries and Griffin Imulsion was founded and operated by Aaron Griffin. It was one of the largest Imulsion companies on pre-war Sera, next to Lopus Energy. It operated in Char, which is in Coalition of Ordered Governments territory; even though its CEO hated the Coalition.
Lambent Pandemic
Edit
Even after the Hammer Strikes, Griffin still refined fuel in his refining tower, opposite to Griffin Tower, in Char. But when the Lambent virus infected his workforce in the refinery, his last shipment went missing. The workers there were more at risk of infection here because they worked so closely with the Imulsion every day.
This article is a

Stub

and needs your help. Please improve it by adding more information.