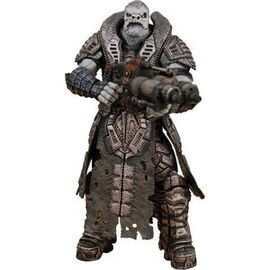 This article is about the Real World
Box Summary
Edit
RAAM is a vicious, brutal and remorseless killer, completely loyal to his people and his Queen. His high intelligence fearsome will, and extraordinary size and strength enabled him to become field commander of the Horde. It was RAAM that led the devastating attack now known by the humans as Emergence Day.
Accessories
Edit
The figure comes with his Troika and his serrated knife.
Related Articles
Edit
Ad blocker interference detected!
Wikia is a free-to-use site that makes money from advertising. We have a modified experience for viewers using ad blockers

Wikia is not accessible if you've made further modifications. Remove the custom ad blocker rule(s) and the page will load as expected.