This article is about the Real World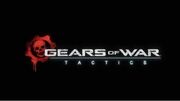 Gears of War: Tactics was an RTS Gears of War game. Using the Kinect, a player took control of four characters. A path was drawn with the player's finger until an action was chosen (or vice versa if they so chose).[1] Players could also call down Hammer of Dawn strikes.[2] Cover could be taken, and waves of enemies were fought.[3]
Epic Games worked on the project prior to February, 2013. Allegedly it was in development for the Xbox 360, only to gravitate to the Xbox One.[2]
References
Edit
Ad blocker interference detected!
Wikia is a free-to-use site that makes money from advertising. We have a modified experience for viewers using ad blockers

Wikia is not accessible if you've made further modifications. Remove the custom ad blocker rule(s) and the page will load as expected.