This article is about the Real World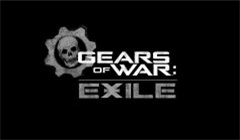 "Let's just bury the hatchet now. Gears of War: Exile was an unannounced game that I can't give any details about that has since been cancelled."
— Cliff Bleszinski
Gears of War: Exile was an on-rails Kinect shooter[1] under development by Epic Games, first revealed by trademark on Jan 18 2011.[2][3] Little to no information on the content of Exile was ever released before its cancellation was announced on April 8th 2012.[4]
References
Edit
Ad blocker interference detected!
Wikia is a free-to-use site that makes money from advertising. We have a modified experience for viewers using ad blockers

Wikia is not accessible if you've made further modifications. Remove the custom ad blocker rule(s) and the page will load as expected.