This article concerns new content for Gears of War 4.
Information in this article may change often, as new features are announced by the developers.
Please be aware that any information added to the article should be properly referenced. If it is not, it is likely to be removed.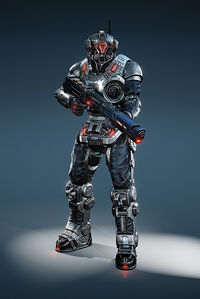 Deadeyes are humanoid DeeBees that are a sniper class of the Shepherd on the battlefield, and are specialized in wielding the EMBAR rifle. Their single robotic eye lights up purple as they take aim with their rifle.[1]
Appearances
Edit
References
Edit